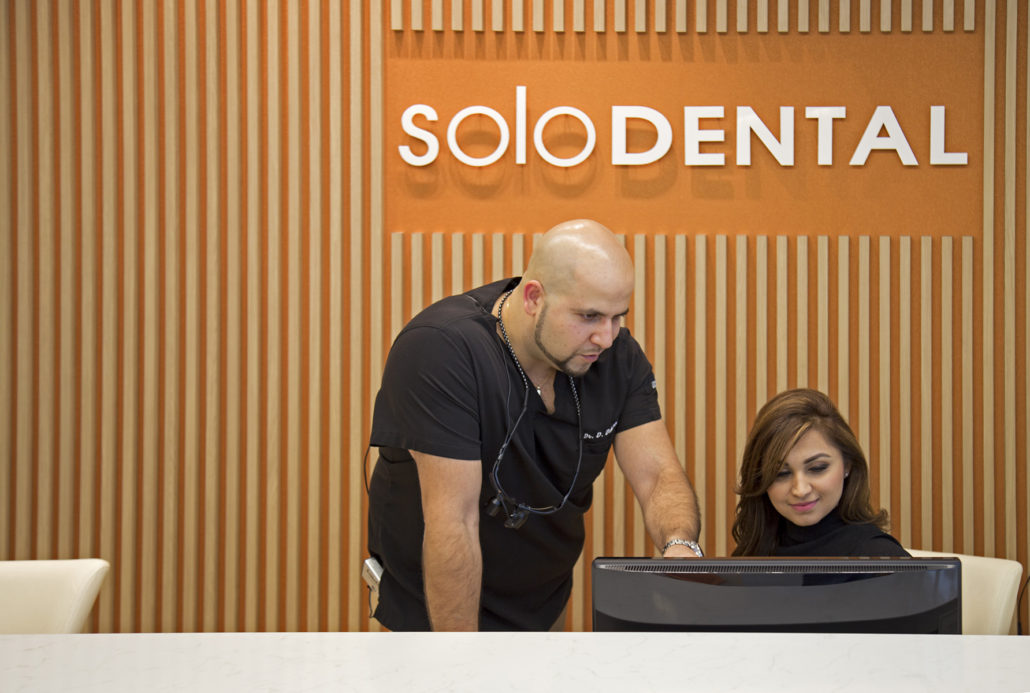 A Burnaby Dentist Striving for Excellence
Complacency is not a vocabulary in Dr. Deheshi's dictionary. Despite over a decade of practice and skill development in transient general dentistry, Dr. Deheshi never feels that he has reached his potential, but rather continues to grow and learn all he can in the ever-evolving dental field. One's potential is infinite and this is a driving force behind Dr. Deheshi's passion to continually master the science and art of dentistry.
With the advancements of computer technology and digital design, Dr. Deheshi has been able to improve the planning and preparation of his dental work to provide predictable and favourable results that his clients have been proud to show their family and friends. May tools such as: digital scanning (no more gooey impressions), digital dental design, Sedation, and minimally invasive techniques, have allowed Dr. Deheshi to provide dental care that is not just comfortable and accurate, but can be provided without major disruption to the day to day tasks and duties of the many professionals he treats.
As Dr. Deheshi continues to strive for excellence as a member of the Burnaby Dentist community, be assured that this goes far beyond technical excellence. Dentistry is ultimately about you, the patient.
The Solo Dental team is proud, humbled and very thankful for the warm and quick acceptance Solo Dental and Dr. Deheshi have received from the Brentwood community and City of Burnaby. We have had an incredibly large number of patients register at our practice in the very short time we have been open, and look forward to making many more friends from Solo District and from all of the North Burnaby and Brentwood neighbourhoods.
We will always remain focused on the core values of our practice which are: putting the patient's needs first, not taking your time for granted, and providing you with individualized care where you never feel like you are just one of many.
Our quest for excellence in patient-care, comfort and dental practices can be summed up with the following priorities which act as our guiding principles here at Solo Dental:
Be prepared and organized as a team
A team dedicated to keeping you comfortable and relaxed
Proper booking times to not keep you waiting for your appointment
Access to team members that are gentle and well versed in their field
Friendly and inviting environment
Minimally Invasive Dentistry
Attention to Detail, Compassion and Accountability
A doctor that truly listens to you and your needs
We will continue to seek out and attain higher levels of excellence in dental care and customer service as we serve the people of Burnaby.